Use eAktiebok and invest in your shareholders.
You win by saving time and thousands of dollars!
If you have recently completed crowdfunding or face the choice to implement crowdfunding, it is good to think through how you will manage your relationships with both new and existing shareholders. After crowdfunding you will usually have increased your number of shareholders significantly, in some successful cases this could be several hundreds of expectant new shareholders.
With all these new shareholders and new capital, there will also be requirements and new opportunities that are dependent upon you for their implementation. As an entrepreneur, you have a great opportunity to make your investors into your ambassadors and your extended marketing channels.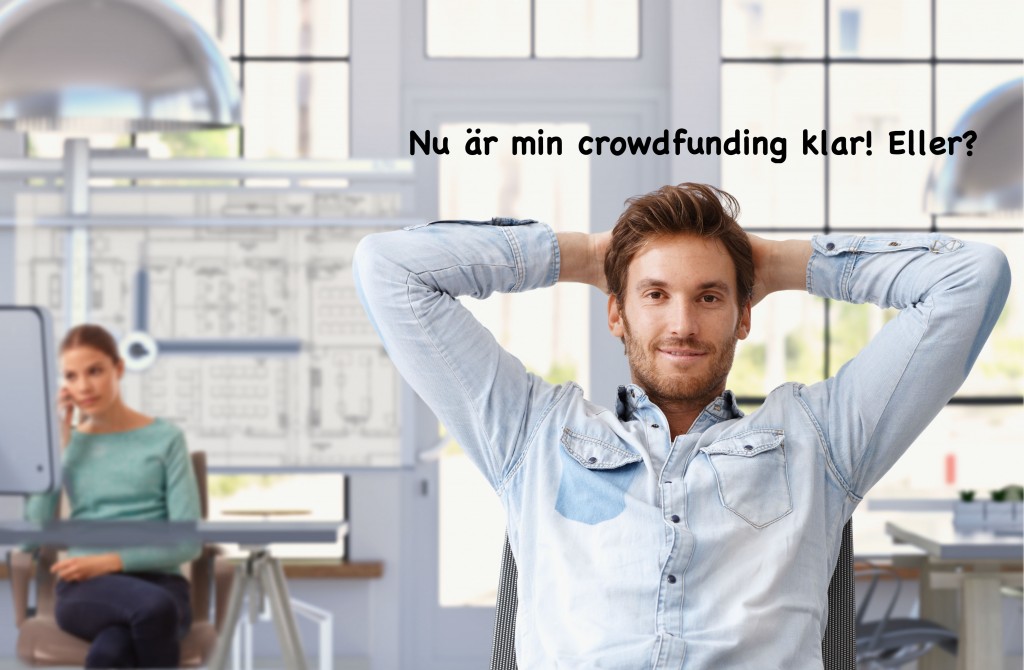 Life after crowdfunding is full of new challenges
Have you thought about how you will reach out to all of your new shareholders with all necessary company information and documents? If you have not solved this yet, it is high time to find a solution that suits you.
Here are some of the most common challenges you will face after crowdfunding:
Updating the share register: The first thing that an entrepreneur must do is update the share register with all the new shareholders, a job that can be extensive and cost tens of thousands of dollars if you turn to a lawyer or the like.
Distributing settlement notes: Once the share register is up to date you must send settlement notes with unique content to each individual investor, which in practice means that you must send them manually by email or letter. It is important that every investor receives their individual settlement note giving details of their investment and this is when things often go wrong.
Communication & news:Often after crowdfunding many wish to contribute to your company's success, while simultaneously wanting to know what is happening within the company and how it is developing, while some shareholders would also like to dialogue with each other. Usually these dialogues occur via email with an MD or someone in senior management and in some cases within closed groups on Facebook or similar environments with major risk that unauthorised people could gain access. If you choose any of these variants, you run a great risk that information will be distributed to an unauthorised person and you will not have control over reciprocated communication.
After crowdfunding everything becomes much easier with eAktiebok
Through eAktiebok you give all your shareholders the ability to access the latest version of your share register directly online, whether you have recruited them previously or through crowdfunding. You can easily create your own share register by registering all shareholders and transactions that are made, thereby saving thousands for your company and shareholders.
You invite your shareholders to eAktiebok, where they have their own portfolio and can monitor all transactions that have taken place and are ongoing without having to use e-mail or the like.
Once you have registered all the shareholders in eAktiebok, you can easily send settlement notes from here automatically, each individual investor will receive their settlement notes with the correct information and you will save lots of time and money.
5 reasons why you should use eAktiebok after crowdfunding
Crowdfunding is a relatively new form of fundraising that gives entrepreneurs a greater ability to attract capital when other forms of financing may not be attracted.
you are transparent to your shareholders
you will save thousands on every stock issue and updating your share register
you give your shareholders the opportunity to dialogue with you as an entrepreneur and other shareholders in a safe and enclosed environment
you have a great opportunity to gain loyal and committed shareholders when you communicate with them and share your company's development through news/li>
You can easily reach out to new investors if you publish your news to everyone registered in eAktiebok